Celebrate Recovery

Come join us at 6:00 p.m. on Saturday evenings to take part in food and fellowship! Worship and large group start at 6:30 and then we break off into a men's small group and a women's small group from 7:30 - 8:30. All are welcome to come be a part of finding hope, healing and freedom from the chains that bind us up and burdens that weigh us down. Come find an easier softer way to live and let us love on you!
Celebrate Recovery is a recovery program based on 8 principles from the Beatitudes. It utilizes the biblical truth that we need each other in order to grow spiritually and emotionally. It is based on God's Word and addresses all kinds of hurts, habits and hang ups from anxiety, fear and depression to codependency, substance abuse and everything in between.
Have you ever been hurt in some way? Perhaps you carry an emotional scar or two, suffered trauma from one thing or another, can't quite break that bad habit you've been hanging onto or just feel broken and need somewhere to turn. Celebrate Recovery is there with open arms ready to welcome you home with love in abundance.
---

Mossy Oaks Ministry

Mossy Oak Apartment Ministry
Oh my where has the time gone, oh here it is right where I left it, it is 8:39 p.m. Friday, the 17th of January, and time finds me in the process of answering a request from Sister Jenny to give an account of a ministry, Paula (my wife) and I undertook under the guidance of Shell Point Baptist Church in the year 2009.
Oh my how the time flies.
Oh my there it goes.
Fifteen minutes past the time I began writing this and still moving forward. It has been eleven years since Alan Kircher our previous Pastor asked Paula and I to step into Mossy Oaks. We were newly weds at the time, although we were in our 50s and 60s age wise. I had recently held my heart before God that I would walk through any door He would see fit to open up to me for the preaching and teaching of His Word.
Paula has been a trooper with me and an inspiration to and for those at Mossy Oaks. We have also been blessed with a short list of folks who have come on a regular basis as they could, Steve Heslin, Rose Henderson, Paula's mother Polly, John, Beth and Jenette who come from time to time and lead worship in song and music. Plus and most importantly the prayer warriors who hold us up to God. Thank you!"
Oh my its that time again! Monday nights in the Mossy Oak Community room from 7:00 p.m. until 8:00 p.m. (give or take the 8:00 p.m.) We worship, there is preaching, singing, teaching, praying, testimonies, parties on special occasions and more laughter than most would think, given that our fellowship has constantly consisted of 6 to 15 folks in their latter years of life.
I view it as One of Gods hours of community room time on earth where Amens flow upward, sorrows receive comfort, and willing hearts prepare to cross Jordan. We are privileged to be a part of this ministry.
We do not know how long God will allow us to Minister at Mossy Oaks but as long as He does, may our time invested belong to Him how loves the elderly. Tony and Paula Settles. More information please contact Shell Point Baptist Church.
---

AWANA

AWANAS is currently on summer break and will be returning in the early fall.
AWANAS meet every Sunday Night starting at 5:00 p.m. until 7:00 p.m. We have classes for children from the age of 3 to 12th grade. During the year, we learn about Jesus Christ, participate in mission projects, Christmas Shoebox Ministry and Senior Grocery Bags, to just name a few. We have special nights for the children, such as sport jersey night, nerd night and ugly Christmas sweater party We would love to have your children join us. This ministry is a great way for your child to learn about Christ.
---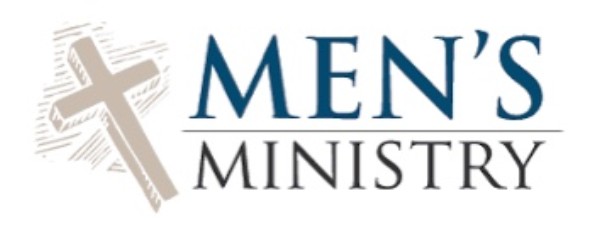 Men's Ministry

Men's Ministry Breakfast at Shell Point Baptist Church on Saturday, March 7, 2020 at 8:00 a.m. All men are invited to join us for breakfast and a time of devotion and fellowship.
East Coast Men's Bible Conference - Englewood Baptist Church, Rocky Mount, NC
March 13-14, 2020 Guest speakers are Bob Pitman, Vance Pitman, Clayton Cloer and Michael Cloer.
Musical Guest: The Hope
All men are invited to attend this conference. If you are planning to attend please see Earl McCowan for information on costs and room reservations. The deadline to sign up for this event is February 2, 2020.
---

Plant the Seed Hunger Relief


Plant the Seed Ministry/Oasis Inn Meal Ministry was started many years ago when God gave a vision to Shell Point to provide bagged lunches to those in our community who needed help. Shell Point Baptist arrives at the Oasis Inn every Saturday morning around 11:00 a.m. with bagged lunches to pass out and the offer to pray and fellowship. We also serve a Thanksgiving Dinner and Christmas Dinner with all extras. This is an excellent opportunity to serve our community with the love of Christ. If you would like to be a part of the Plant the Seed Ministry, please feel free to contact our church for more details. All are welcome.
---

Senior Celebration!

If you missed our recent Senior Celebration, you missed a great time. We had a new record 76 people at the Senior Celebration on Friday, February 21, 2020. There were eight (8) different types of soup to choose from as well as sandwiches and yummy desserts. After fellowship over a nice warm bowl of soup, the Bingo Cards came out and several lively games of BINGO were played.
Please keep checking back for the next date for our Senior Celebration, we look forward to serving you.
Please join us for lunch, Bingo and sweet fellowship. We welcome all. Please contact Shell Point Baptist Church or Earl McCowan at 843-982-0005 to reserve your special spot.
---

WMU - Women's Missionary Union

In this time of so much confusion, the Lord is still here. In Zechariah 1:3, "This is what the Lord Almighty says, Return to me and I will return to you." Such a strong reminder that He is always there for us. When we feel distant from God, it is us who moved away, He is there just say His name. He is constant. At times, in my life He is my Comforter, the Great Physician, my Father, my Champion and so much more.
Oswald Chambers hit home, when he said,"Begin to know Him now and finish never." Think about that statement, I do not know about you but the more I read my Bible and pray the more I get to know different aspects of Him. He is not only the shepherd but a warrior. I want to be aware of His movement in my life and walk with the Lord moment by moment. I desire to be filled with the Holy Spirit and never tire of His word.
I challenge you this month to read the Book of Zechariah not just once but several times. Ask the Lord to open your eyes to His ways, look for God's activities, visions and how the people responded to the Lord's direction. Zechariah 7:9-11 "This is what the Lord Almighty said: "Administer true justice, show mercy and compassion to one another. Do not oppress the widow or the fatherless, the foreigner or the poor. Do not plot evil against each other.' But they refused to pay attention; stubbornly they turned their backs and covered their ears."
Ask God to give you a heart opened to His ways. There are many treasures found in the Lord, look for them, they are priceless. Pray for those who do not know Him. Rejoice my sisters and brothers that our King is coming again!
Please keep checking our website for future events. In Christ Love Jenny Durham. WMU
---